There is something magical about the clatter of the letter box and the hope there is something there other than a bill.  Generally, nowadays bills are online so it is mainly unsolicited mail or rubbish.
However, do you remember the anticipation hearing the postman and hoping there was something just for you.  I love to get post.  I especially like to get a letter or a card when I am least expecting it.  There is something really exciting to see a coloured envelope which has a hand-written address.  Wow to think someone has taken the time to write to me.  I find it humbling, exciting and just the very thing to accompany that "mug of .."
If you are of a similar generation to me you will probably remember the blue "air letter".  It was a sheet of flimsy paper which was folded in on itself forming its own envelope.  It was amazing just how much information could be squeezed onto one A4 sheet of paper.
I had a friend in the 80's working in India and those "air letters" were great.  I remember the lady in the post office near to where I worked telling me that she had a note pad of them that would work out cheaper for me! That was how Ger and I kept in touch.
Very often these pages or air letter were surrounded by the country colours.  The Irish air letter had a border of green, white and orange.  Air mail must have seemed so much quicker than surface mail which had for so long the only way of getting information across the miles.  Not forgetting the different class of stamps depending on how fast you wanted or could afford to post a letter.
I was just trying to think over my morning pot of tea just when was the last time I received a chatty letter.  I actually couldn't remember.  It is normal to receive what I term as a "catch up" letter with some Christmas cards but excluding those I honestly can't remember the last time I received a letter.  That got me thinking as to when I had last sent a letter.  Again, I was stumped.  Excluding a note with a card it is a long time since I sent a letter.  I would send cards regularly to people just to say hello but it would be very seldom when I would enclose a long missive.
I have heard myself complaining about the closures of post offices however if the majority of people are like me and don't write letters then is it any wonder that post offices are being closed?  But that is for another day.
I think it is time to re-invent the letter.  How? Every month I am going to write a letter to someone different.  I know I am going to find it strange.  A mug of tea and I will start the letter.  It is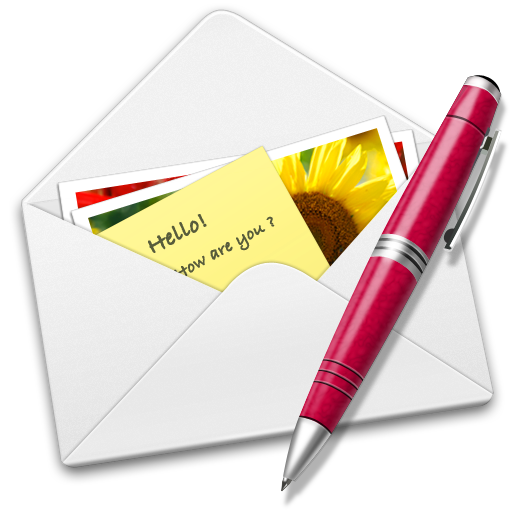 easy to forget how one can get lost in a letter but if you haven't written in a while like me then it can seem like a large.  Finally, off to the post office and pop it in the box.
Now I know, some of those who know me are now laughing out loud.  Why? Just today I found a get-well card for someone who is back at work after undergoing an operation which they underwent over three months ago.! Yes, I made the card, made up a verse for the insert, popped in a note, addressed the envelope stamped it and totally forgot to post the letter.  I have a friend and in our teens and early twenties we corresponded by post.  Well the number of bulk letters which Mags received was embarrassing to say the least.  So my penchant of not remembering to post the letter is going to be the biggest hurdle of all.
Please if you have any hints on how not to forget to post the letter please, please let me know.  If you are a letter writer I would also it would be good to hear from you.  Perhaps you are still corresponding with friends using a pen and paper? If you are would I would love to hear about it.
Take care.